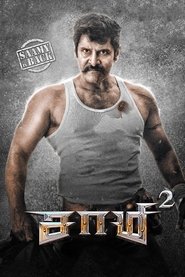 HD
Saamy² Af Somali
The son of Aarusaamy becomes a cop and takes on the criminal who murdered his parents.
HD
Thupparivaalan
Detective Kaniyan Poonkundran is hungry for a challenging case to investigate and the mystery of a murdered dog leads to a rival who could be the match for him.
HD
Kabali
An aged don gets out of prison hoping to settle a few scores and learn about the fate of his family.